FOR SALE
Solanos Starlight 1997 (Sir Jac Frost x Sweet Lil Solano by Solanos Peppy San) breed to Jacs Electric Spark for 2010 expect DOB late Jannuary.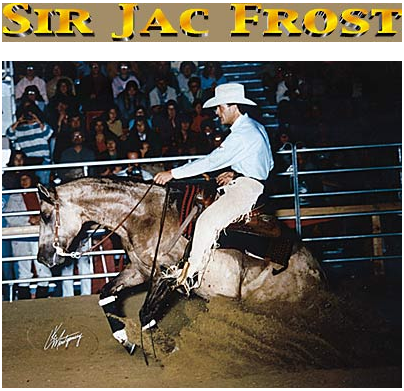 SHOWS RECORD:
Sir Jac Frost: 1989 NRHA Congress Futurity Open 4th. place
1989 NRHA Oklahoma Futurity L. Open 4th. place
1990 NRHA Lazy E Open finalist
1990 Americana Bronze Trophy Open 4th. place
1991 AICR Portogruaro National Cup Open Champion
1991 AICR Italian Open Champion
1992 Americana European Senior Reining 3th. place
1992 Americana International Cup Reserve Champion medaglia d'argento individuale.
Reproducer hove NRHA chanpions ans leading sire 44 911,38 as Frozen Sailor "Il Capitano" leading sire for 255 233,80 USD.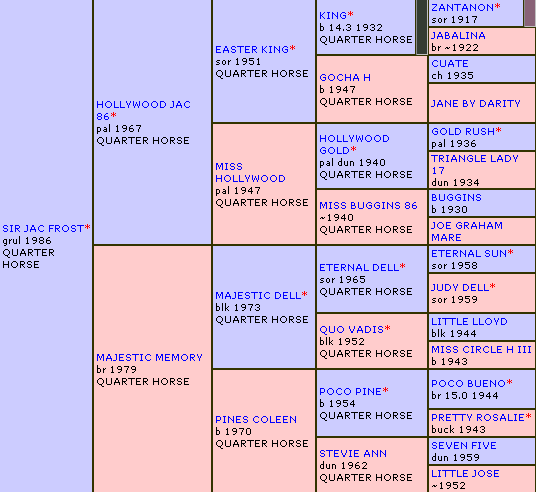 Sweet Lil Solano
Doughter of Solanos Peppy San , NRHA Leading Sire for 242 050,22 USD.
Reproducer of performances foals as : Frozen Solanina "1999 ANCR Futurity Limited Non Pro Champion; 1999 ANCR Futurity Non Pro 4th, 2000 AIQH Futurity Non Pro Champion" and Jackie Lil Solano ."1998 ANCR Maturity Limited Open 3rd, ANCR Futurity Futurity Limited Open 4rd,1999 ANCR Derby Limited Open Finalist,ANCR Maturity Limited Non Pro & Non Pro Finalist,2000 ANCR Youth Champion Of The Year,2002 IRHA Reggio Emilia Ladies 4th,NRHA Reggio Emilia Youth 3rd.2003 NRHA European Youth Finalist".
Both full sisters of Solanos Starlight.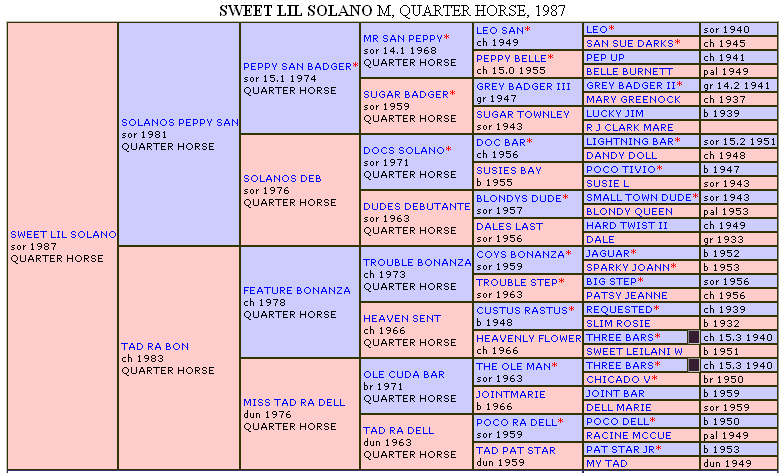 Other Solanos Starlight pictures: